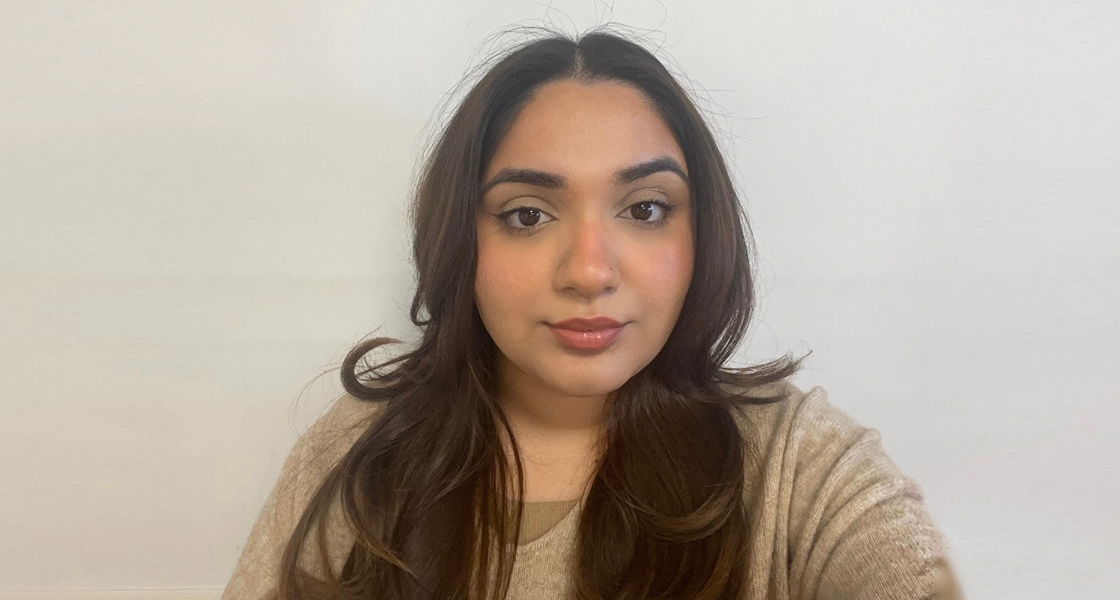 Rimsha Parvaiz is a research assistant who is interested in understanding and addressing the needs of marginalized individuals in society. Her interest in this work stems from her professional and academic journey, which includes experience working in forensic, community, and early intervention settings. 
As a Research Assistant at JUICE, Rimsha is currently working on the BART II Trial inclusivity workstream, a randomised controlled trial that investigates the efficacy of cognitive behavioural therapy for individuals meeting bipolar at-risk criteria. Her work is focused on recruiting individuals from underrepresented groups in research to ensure the trial is more inclusive.  
Rimsha's interest in mental health research began during her undergraduate studies at The University of Huddersfield, where she completed a degree in Psychology. During her time at university, Rimsha developed an interest in forensic psychology, psychosis, and childhood development. After completing her degree, she gained experience as a support worker in a variety of inpatient forensic settings. This experience gave her valuable insights into how adversities faced during childhood can impact future outcomes.  
In 2022, Rimsha completed her MSc in Early Interventions in Psychosis at King's College London. Her research focused on investigating the effects of cannabis use on the psychosis spectrum. As part of her master's, Rimsha completed a placement as an Assistant Psychologist at South London and Maudsley NHS Trust (OASIS), where she provided support to young people struggling with their mental health, specifically psychosis symptoms. Her time at OASIS reinforced her belief in the importance of early intervention for young people at risk of psychosis.  
Rimsha's research interests are rooted in improving access to mental health services for individuals from disadvantaged backgrounds and reducing the stigma associated with seeking help. She hopes to pursue a doctorate in clinical psychology in the future.  
Outside of her professional pursuits, Rimsha enjoys spending time with family and friends, traveling, and listening to music.