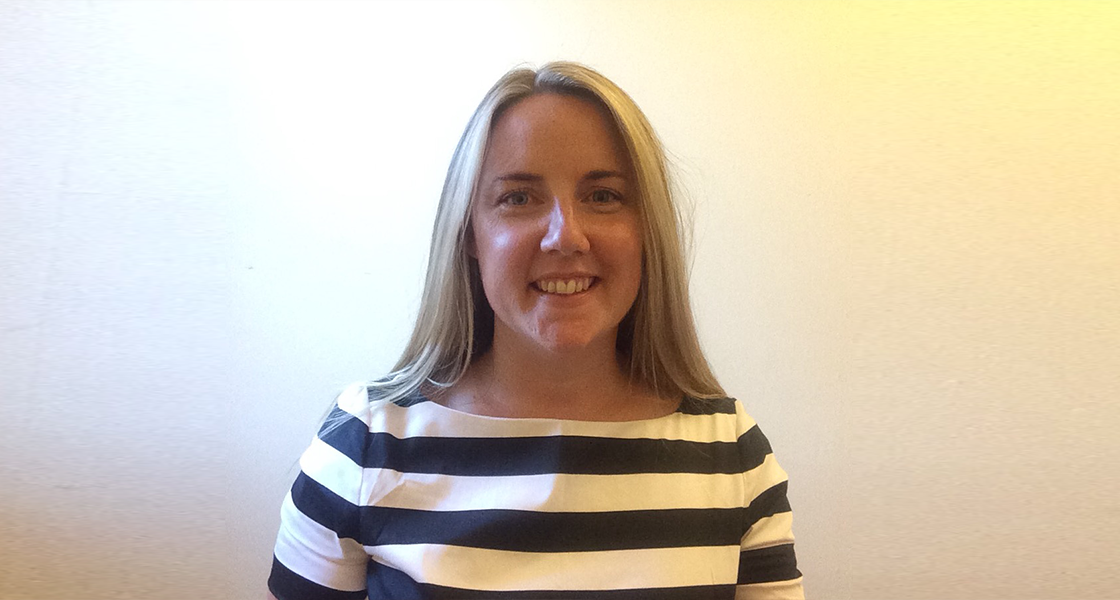 Professor Sophie Parker is a Consultant Clinical Psychologist at GMMH and Director of the Youth Mental Health Research Unit. Sophie completed an undergraduate psychology degree in London and spent the early years of her career working with people with learning disabilities prior to gaining her first role in working with people who experience psychosis. This ignited a passion for working in the field. In particular this experience demonstrated the real need for working with young people and their families as early as possible to prevent some of the more difficult situations people found themselves in when left to wait for a crisis to occur.
Making the move to working with young people specifically in the area of prevention was therefore a natural progression from this role. Coming to work on the Early Detection and Intervention Evaluation (EDIE) as a Research Assistant was an eye opening opportunity to seeing the application of psychological models within the field of those at risk of developing psychosis. Not only was this trial the first of its kind in the UK in terms of working with those at risk of developing psychosis, but was also the first study in the world to explore the application of cognitive therapy to prevent the development of psychosis. The study demonstrated the significant benefits of this intervention in the prevention of psychosis (Morrison, A.P., et. al., 2004; 2007).
With a real passion in this area, she worked as a trial therapist on the Early Detection and Intervention Evaluation II (EDIE II; Morrison, A.P., et. al., 2012). This research has been widely cited and used to inform national clinical guidelines for the treatment of schizophrenia and psychosis in  adults, children and young people. 
Sophie is proud to have been a part of this important research trial and to have co-founded the  Early Detection and Interventions (EDIT) service  at GMMH, a specialist psychological therapy service for young people aged 14-35 years who are experiencing distress and symptoms such as hearing or seeing things that others cannot, suspicious concerns and beliefs that others do not share.
This was only the second such service in the world, and the first of its kind in Europe. This service became renowned for its work in the area of prevention of psychosis and was awarded 1st prize in the North West NHS Innovation Awards (2007) and highly commended for high impact changes in mental health at the Positive Practice Awards (2007) as a fantastic recognition of all of the hard work over the years. These EDIT services have since been the research platform for many studies.
Under Sophie's direction, the Youth Mental Health Research Unit is currently investigating new treatments in early detection and prevention of long-term difficulties in young people. This work includes pioneering the development of reliable and valid methods of assessment, and  new interventions for young people at high risk of bipolar disorder.  She has been successful in gaining an award from The National Institute for Health Research (NIHR) Research for Patient Benefit (RfPB) Programme to investigate the application of this approach to the prevention of Bipolar Disorder (Bipolar at Risk Trial). As the Chief Investigator on the Bipolar At Risk Trial (BART), Sophie is investigating a new approach CBTBAR for young people with distressing mood swings. She believes passionately that offering preventative approaches in this way will help us to improve upon and develop appropriate services for young people who are often not catered for within the NHS. This study is open for referrals CLICK HERE.  
Recent reports have highlighted the need to develop more services and evidence based treatments for young people. As a Co-Applicant on a number of trials with this problem in mind, Sophie has been determined to create similar successful service offers for all young people. For example, as a Co-Investigator on the PRODIGY trial, funded by the National Institute for Health Research (NIHR) Health Technology Assessment (HTA) Programme, evaluating a new psychological intervention: Social Recovery Cognitive Behavioural Therapy (SRCBT) for young people, Co-lead on the HTA-funded IPPACT project (a programme of research that aims to develop clinically useful prognostic tools for identifying those at the highest risk of developing psychosis and evaluate their use in routine NHS settings) and a Co-Investigator on the MISST (Mental Imagery for Suicidality in Students Trial) trial, funded by the NIHR RfPB programme.
Sophie also has a passion for understanding more about the application of Metacognitive interventions MCT Institute for mental health problems. As such she has been investigating the application of a metacognitive model through metacognitive therapy (MCT) and attention training for those with psychosis and those at risk of developing psychosis. She has been the Chief Investigator a trial of Attention Technique Training (ATT) for people with psychosis iATTp funded by the NIHR RfPB programme and a trial of Metacognitive Therapy (MCT) for young people at risk of developing psychosis. Both of these studies are now closed for referrals.
Other key areas of Sophie's work has been in the assessment of detection of those at risk of developing psychosis. England's national targets set for Early Intervention Services across the UK as part of the access and waiting time standards has required significant investment. Using validated assessments such as the Comprehensive Assessment of At Risk Mental States (CAARMS) in a standardised way will ensure that these targets are delivered equitably across all parts of the NHS. Having worked with the CAARMS tool for well over a decade, Sophie is well placed to join forces with other key players (Alison Yung, Samantha Bowe) to form a team training NHS staff across the NHS to achieve these targets.
Sophie has been recognised for her contribution to clinical psychology and research in the area of adolescent mental health. Manchester Academic Health Science Committee (MAHSC), part of Health Innovation Manchester, awards honorary appointments to individuals who have made a major contribution to their clinical speciality. Sophie Parker, who was nominated for her work in early intervention in adolescent mental health as Director of JUICE the Youth Mental Health Research Unit, and as a Consultant Clinical Psychologist was part of the 16 appointments from across Greater Manchester in 2022. 
Working with experts in the field has been a key part of sparking Sophie's desire to work in the area of psychosis and particularly in prevention but also an admiration for and everything gained from each of the young people and their families who come into the services and research trials Sophie's been a part of.
You can find Prof Sophie Parker's publications on Research Gate